LIVE PROFESSIONAL THEATER AT THE 222 - INAUGURAL PERFORMANCE
CHAPATTI - A play by Christian O'Reilly
But it's just one of those days. One of those days where I feel like I'm wearing myself on the outside. My heart, my soul, all my soft bits.
"Chapatti" is a touching and heartwarming play that explores the power of human connection and the transformative impact it can have on our lives. Written by Christian O'Reilly, this two-hander follows the story of Dan and Betty, two lonely individuals in their golden years, as they navigate grief and find unexpected solace in each other's company.
With humor and tenderness, "Chapatti" delves into themes of love, loss, and the importance of human connection. It is a poignant and thought-provoking play that is sure to resonate with audiences of all ages. Don't miss your chance to experience this unforgettable production that celebrates the beauty of life and the resilience of the human spirit.
"Deeply emotional but never cloying or sentimental . . . O'Reilly's dialogue isn't the fluffy, gentle stuff of by-the-numbers romcoms. It's barbed, edgy and often mordant. This is a love story that comes hand-in-glove with tragedy, both the tragedy of having loved and lost and that of never having loved at all . . . a rich, wonderful experience"  Chicago Theater Beat
About the actors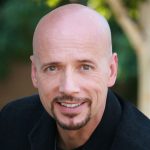 MICHAEL ELICH is an American actor known for his distinguished work in theatre. He has been a member of the acting company at the Oregon Shakespeare Festival for 21 seasons, appearing in 59 roles in 46 productions and has performed in numerous theatres across the country and the U.K. Past roles include: Mark Rothko in RED, King John in KING JOHN and the Pirate King in THE PIRATES OF PENZANCE." Michael is a graduate of the Juilliard School.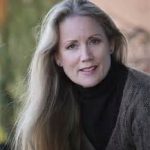 Christopher Briscoe Photo
ROBIN GOODRIN NORDLI is an American actor known for her versatile work in the theatre. She has been a member of the acting company at the Oregon Shakespeare Festival for 26 seasons appearing in 76 roles in 58 productions and has appeared in many other theatres in the U.S. Past roles include: Hedda in HEDDA GABLER, Rosalind in AS YOU LIKE IT and Adelaide in GUYS AND DOLLS. Robin holds an M.F.A. from the American Conservatory Theatre.
Christopher Briscoe Photo
"Speaks to everyone, but especially to the heartache and seclusion often felt by older men and women. Smiles, laughter and a few tears may be shed, but audiences will never forget the beauty and poignance of this tender story."  Chicago Theatre Review
This presentation of Chapatti was originally produced by Rogue Theater Company in Ashland, Oregon and was directed by Robynn Rodriguez.  We are honored to share it with you as our inaugural production .