Community Jazz Jam Session & Concert at THE 222
BAY AREA CALL FOR JAZZ MUSICIANS:
COMMUNITY JAZZ JAM SESSION & CONCERT at THE 222
Join us for a fun night & perform with some great players in a beautiful, inspiring setting
OCTOBER 8, 2023 6:30 - 9:30 PM
featuring the Sylvia Cuenca Trio
with Essiet Essiet and Ben Stolorow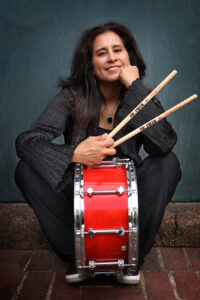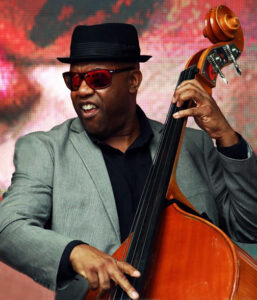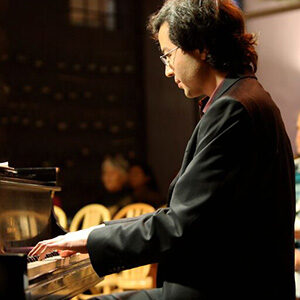 Jazz musicians and concert goers, please join us at THE 222 in Healdsburg for a fun night, and our second JAZZ JAM SESSION, providing jazz artists of all ages - amateur and professional - with an opportunity to connect with other musicians, and perform with seasoned professionals celebrated on both the national and international jazz scene. The Sylvia Cuenca Trio with Essiet Essiet and Ben Stolorow will play the first set. Then they will open it up to the jam session, providing the rhythm section as needed.
Sylvia Cuenca
Essiet Essiet
Ben Stolorow
Date: Oct 8, 2023
THE 222 Jazz Jam Session 2023  | 222 Healdsburg Ave. Healdsburg, CA 95448, 707.473.9152
6:30 - 9:30 PM
FREE for participating musicians
$10 - $30 to the public
MUSICIANS PLEASE REGISTER ONLINE HERE so that we can get an idea how many players to expect. Choose "Participating Musician" when reserving ticket, and then state your instrument in the order notes field at checkout.

Upon arrival there will be a sign-up sheet to list your instrument and general level of experience, as well as a list of jazz standards to choose from. Participating musicians are expected to know at least one. The jam session host will call up musicians to perform and improvise together in front of the audience.

WHAT TO BRING  
Available will be a vocal microphone, drum set, double bass, bass amp, and concert grand piano. Bring your instrument and any other equipment needed, including guitar amps, etc.Bring charts if you need them.

PLEASE HELP US SPREAD THE WORD
Spread the word to other musicians to ensure the success of this project. With your help, we can build a larger base and improve our outreach for this and future sessions. Here are two ways you can help:
- Share this link: THE 222 JAZZ JAM SESSION DETAILS
- Follow us on FACEBOOK and share the event.

JAM SESSION TUNES WILL INCLUDE AT LEAST THE FOLLOWING: It is important you learn a few of these. We do not supply charts so please print out as needed. The band suggests you listen to the music on YouTube, find a chart online or purchase a real book
1) Star Eyes
2) Just One Of Those Things
3) Have You Met Miss Jones
4) All The Things You Are
5) On Green Dolphin Street
6) Take The A Train
7) Fly Me To The Moon
8) Blue Monk
9) Sweet Georgia Brown
10) Alone Together

11) Remember by Irving Berlin performed by Hank Mobley https://www.youtube.com/watch?v=sbmKLZ_opuQ

12) A Child is Born by Thad Jones - https://www.youtube.com/watch?v=-M2ADUgffFE

13) Black Eyes by Wayne Shorter performed here by Chet Baker. - https://www.youtube.com/watch?v=-M2ADUgffFE

14) My Shinning Hour by Howard Arlen – Many versions on YouTube – here is one by Coltrane - https://www.youtube.com/watch?v=-M2ADUgffFE

15) Nuages by Django Reinhardt – Several version on YouTube. Here is one https://www.youtube.com/watch?v=-M2ADUgffFE

Still have Questions? Email host Jessica Felix at jessicafelix.ap@gmail.com