MY NAME IS ASHER LEV - LIVE PROFESSIONAL THEATER AT THE 222
MY NAME IS ASHER LEV - A play by Aaron Posner
"...'My Name is Asher Lev' is an unflinching portrayal of the complexities of faith, family, and art, and the way they intersect and clash. It's a powerful and moving piece that will leave you thinking long after the curtain falls." - The Jerusalem Post
"My Name Is Asher Lev" brings the power of art and identity to the stage. Based on the best-selling novel by Chaim Potok, this riveting play tells the story of a young Hasidic artist named Asher Lev who struggles to balance his passion for painting with the expectations of his conservative Jewish community. Ultimately, he must make a choice between his passion and his faith. The production is directed by Amy Kossow and features Jeremy Kahn in the title role, supported by David Sinaiko and Danielle Levin.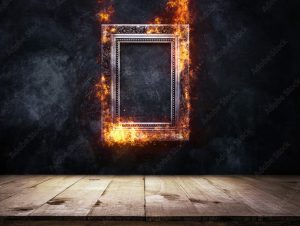 Jeremy Kahn* is an actor, teacher, and satirist based in the SF Bay Area. His work includes productions with American Conservatory Theater, Berkeley Repertory Theatre, Long Wharf Theatre, Theatreworks, Marin Theatre Company, San Diego Repertory Theatre, Center REPertory Company, Magic Theatre, Aurora Theatre Company, San Francisco Playhouse, Capital Stage Company, Ensemble Theatre Company, and Shotgun Players. His film/television work includes: Looking (HBO), Unleashed, Love is Love is Love, The Etruscan Smile and Dirt. Jeremy has performed as a motion capture artist on several releases of NBA2K. He has a B.F.A from The Theatre School at DePaul University. ActorJeremyKahn.com (he/him)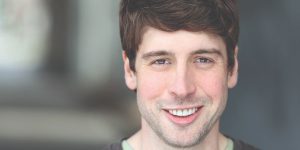 Danielle Levin*  Danielle is an actor, writer, teacher, and dialect coach. In the Bay Area, she has been seen onstage at Marin Theatre Company, Aurora Theatre Company, Center REPertory Company, Just Theater, San Francisco Playhouse, TheatreWorks, Word for Word, CentralWorks, Shotgun Players, and Crowded Fire Theater. She is a proud member of Actors' Reading Collective. Danielle received her MFA in Dramatic Art from UC Davis.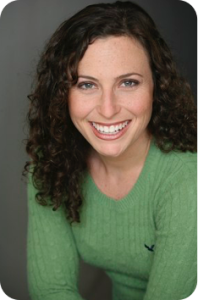 David Sinaiko* David Sinaiko is an actor and teaching artist who just returned from Houston's Alley Theatre reprising his role as Hercule Poirot in The Murder of Roger Ackroyd, after playing him there in 2019's Murder On The Orient Express. Bay Area credits include: Timon of Athens; Mount Misery; Ubu Roi; The Chairs; Tenderloin; Lady Grey; The Tempest; …and Jesus Moonwalks the Mississippi; The Bald Soprano; Endgame at Cutting Ball. With Shotgun Players: Who's Afraid of Virginia Woolf; Hamlet; Village Bike; Antigonick; Arcadia. Jihad Jones & the Kalshnikov Babes (Golden Thread); Wreckage (Crowded Fire); and One Flew Over the Cuckoo's Nest (SF Playhouse). With Chicago's New Criminals (founding member): Heart of a Dog; The Balcony; Fear & Loathing in Las Vegas; Accidental Death of an Anarchist.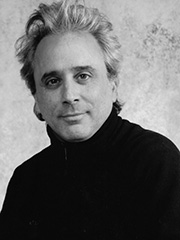 Amy Kossow* (Director) Amy was a founding member of Z Space, and is a Core Member of Word for Word. During the Pandemic, she was invited to join the Actors' Reading Collective, and she serves on the Steering Committee. With Word for Word, Amy has adapted and directed world premiere productions of stories by Alan Bennett, Sam Shepard, Siobhan Fallon, Mem Fox, Lesley Ely, and Mavis Gallant, and readings of dozens of other stories.  With the Actors' Reading Collective, Amy directed ARC's first live in-person reading, Mary Jane, featuring an all-star Bay Area cast.  With ARC, Amy directed the 2022 Ukraine stories fundraiser, and worked on A Child's Christmas in Wales, and scores of play readings. Amy holds a JD and an MFA in Theater.  She has worked at CalShakes, Magic Theatre and Arena Stage, and in this time, when theaters are struggling, she is full of admiration at Healdsburg's support of a new professional theater venue.  Thank you, Aldo and Paul.
Kelly Ground* (Stage Manager) Kelly is a graduate of the American Conservatory Theatre (M.F.A.-Acting). She also holds a BA in Drama (Acting: Technical Emphasis) from San Diego State University. Production/Design work: La Jolla Playhouse, ACT, (Production Management), Marin Theatre Company (Properties), Contra Costa College, Dragon Theatre (Costumes)
Teaching: Stanford, Cornell, Sonoma State Universities, Contra Costa College, ACT, Marin
Shakespeare. Performance Credits: Nat. Tour, Les Miserables, An Inspector Calls, "Menopause, The Musical".Regional: San Diego Rep, Tuna Theatre Dallas, San Jose Rep, Marin Theatre Company, Sierra Rep. Mt. Play. Proud member of Actors' Equity Association.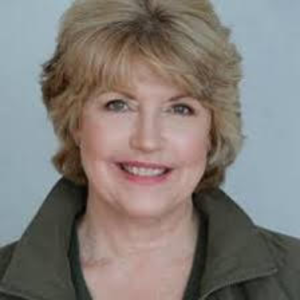 Callie Floor (Costumes)   Since coming to the Bay Area in 1987, she has designed for many theaters, including  ACT, Berkeley Repertory Theatre, Marin Theatre Company, Magic Theatre, San Francisco Mime Troupe, California Shakespeare Theatre, Marin Theatre Co, Aurora Theatre, West Bay Opera, Zaccho Dance Theatre,  and San Francisco Opera Merola Program. She earned her BFA from the University of Utah and her Higher Diploma in Theatre Design from the Slade School of Fine Art, University College, London. She is the resident designer for California Revels.


Director Statement:
These ideas are among the tenets of Hasidism:
Belief in the existence of the Creator, who is perfect in every manner of existence and is the Primary Cause of all that exists.
The imperative to worship G‑d exclusively and no foreign false gods.
The belief that G‑d communicates with man through prophecy.
The belief in G‑d's omniscience and providence.
The belief in divine reward and retribution.
G-d given talent.  We all say it, especially when we see a child manifesting genius.  Mozart-like, Asher Lev can draw when he is a tiny boy, and he says he 'feels' how to make his drawings true.  
This sort of miraculous gift is the one single thing that challenges my adult skepticism about the existence of G-d.  I was raised conservative Jewish, and while I would call myself culturally Jewish, I do not have an active belief anymore, except when I listen to Mozart.  I can't explain it. I am full of faith that something greater than I can understand has visited that music. Inspiration. The breathing in of a powerful force from outside.
Orthodox Jews use deep and continuous study as a sort of Ecstatic reaching toward G-d. Hasid philosophy teaches that every aspect of the world exists only through the intervention of God. Through an intellectual approach and meditations, one can attain complete control over one's inclinations; emphasizing mind over emotions. But watch the men in ecstatic study, their bodies davening, rocking and moving, dancing toward G-d. It becomes their Art.
What happens when the ecstasy flows in the other direction? People of faith become suspicious, confused.  For Orthodox Jews, who spend their whole lives in ecstatic study, the discipline leads them to feel safe as they achieve a sense of closeness to G-d.  What happens when G-d sends inspiration to us? How do the others see or understand that gift? Is it blasphemy? Is it The Other Side? What to do when presented with a wildly gifted child whose eyes are fixed on a sort of fire? Whose ideas are ungodly? Outside the discipline of word and study, is his ecstasy a kind of blasphemy? He is longing, yearning, using the gift from G-d to pursue his truth. 
So which is it? Thou shalt have no other G-d…, and shall not make graven images…and yet G-d makes all and gives all…And G-d gave us Mozart, and Chaim Potok, and his Asher Lev. 
--Amy Kossow
Paul Mahder              Executive Director
Aldo Billingslea*       Theatre Program Director
Amy Kossow*            Director
Kelly Ground*           Stage Manager
Jeremy Kahn*           Asher
Danielle Levin*         Rivke, Ensemble
David Sinaiko*         Arye, Ensemble
Callie Floor                                  Costumes 
Stephanie Anne Johnson          Lights
Peter Ouborg                               Props
---- Gallery Volunteers
*Member of Actor's Equity