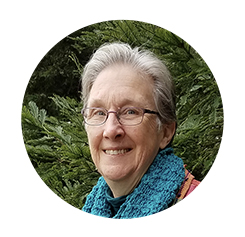 Eleanor Nichols
Film Program Director
A life-long lover of film, Eleanor has been the director of the Sonoma Film Institute on the Sonoma State University campus since 1981. Her eclectic tastes run from Classic American fare to the avant-garde, from European Cinema to films from developing countries.
She has introduced local audiences to internationally recognized filmmakers Les Blank (Garlic is as Good as Ten Mothers), Michael Powell (I Know Where I'm Going), Frederic Wiseman (High School) and RaMell Ross (Hale County, This Morning, This Evening). All four of these directors appeared at SFI for Q & A after screenings of their films.
Eleanor recently completed a Masters Degree in Film with a thesis on the recent documentaries of French director Agnes Varda.