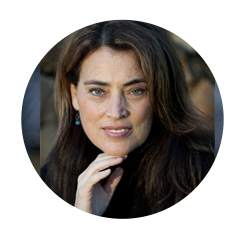 Maggy Howe
Development Director
Maggy is president of her own Strategic and Cause Marketing company, MHowe. She has over 20 years experience in visionary promotion-- matching nonprofit organizations with for profit corporations, creating marketing and public relations strategies, philanthropic giving programs, sweat equity programs, fundraisers, signature events, and benefit galas.
Her clients include O'Reilly Media, Microsoft, The National Endowment for the Arts, and Sutter Health Care Systems. From 1994-2004 she was an editor with Country Living magazine and author of the nationally renowned Remediescolumn. From 1995-1999 Maggy was the lead advisor and contributing editor for Country Living's ; Healthy Living magazine. At present she serves on the board of Alzheimer's Research for a Cure Foundation where she is the acting executive director. Additionally, she is raising awareness for the African Millennium Foundation's A Nossa Casa Project for AIDS orphans in Mozambique. Maggy also serves on the board of the Community Clean Water Institute of Northern California.
Maggy is the author of the children's musical, Magical Future and a professional songwriter with Rondor International. The title song Magical Future was adopted by Congress to be the National Anthem for Children's Day.